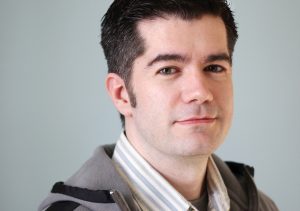 Eric is a former philosophy student and screenwriter and an accomplished writer and researcher. He is best known for his blog Barking Up The Wrong Tree, which has been around since 2009. Much of the blog's popularity is due to how useful it is to people and there are currently just under 300,000 subscribers to Eric's newsletter. His blog topics typically revolve around  science-based answers and expert insight on how to be awesome at life.
I shared a post of Eric's on my FB recently. The post followed 81 valedictorians after graduation to see where they ended up. It sparked an interesting debate in the comments and so I decided to invite Eric on the show to talk about his findings.
Resources
THANK YOU!
Thanks again for listening to the show! If it has helped you in any way, please share it using the social media buttons you see on the page.
Additionally, reviews for the podcast on iTunes are extremely helpful and greatly appreciated! They do matter in the rankings of the show and I read each and every one of them.
Join the Successful Dropout Nation!
Subscribe to the Successful Dropout Podcast.
Enter your email on the top right of this page for regular emails from Kylon Gienger on how to drop out, grind, and succeed.
Follow @kylongienger on Snapchat!