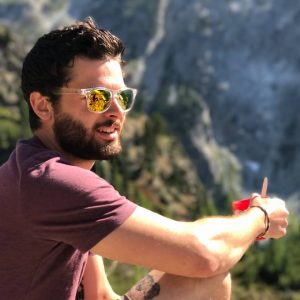 So this episode could potentially destroy my career. I decided to sit down and get really honest about a few beliefs of mine in lieu of an email I received from a listener. Honestly I felt really exposed recording this, and I'm still not sure if it was the right move or not. One thing I always want to make sure and do is be authentic with you guys…and I want us all to be authentic with each other. I think it's really important to open up respectful dialogues and debates on important topics and to try to understand each other's point of view.
Successful Dropout is a very special community. I want it to be a place where anyone from any background in any circumstance can succeed and feel like they are home.
Resources
THANK YOU!
Thanks again for listening to the show! If it has helped you in any way, please share it using the social media buttons you see on the page.
Additionally, reviews for the podcast on iTunes are extremely helpful and greatly appreciated! They do matter in the rankings of the show and I read each and every one of them.
Join the Successful Dropout Nation!
Subscribe to the Successful Dropout Podcast.
Enter your email on the top right of this page for regular emails from Kylon Gienger on how to drop out, grind, and succeed.
Follow @kylongienger on Instagram!