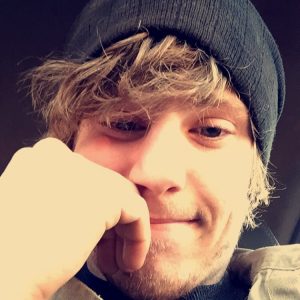 Dallas Swain dropped out of High School at the age of 17 and had to pull himself up by the bootstraps to live. Even running miles between jobs. Throughout it all, he has remained determined, knowing the only thing that could hold him back was himself. Dallas now works full time in North Dakota as a maintenance contractor and he has worked his way up through the skilled labor force without a high school degree. At 23 his future looks bright with big plans for the future as he lays the groundwork for his new business.
I enjoyed this episode because Dallas is really the first "blue collar" guest we've had on the show. He's a great example of the fact that you can have a lot of success in the skilled labor and trade industries without a college degree or even a high school diploma. It was great to chat with him because one of my first jobs and eventually my first business was in the trades, so we had that in common. I notice that a lot of people tend to shy away from blue collar work, or they view it as less desirable than, say, working at a startup. But there is a lot of value in learning a trade, and if you enjoy hands-on work plus instant and tangible results, you would probably enjoy a career in the trades, and developing a great career here is very possible!
Resources:
THANK YOU!
Thanks again for listening to the show! If it has helped you in any way, please share it using the social media buttons you see on the page.
Additionally, reviews for the podcast on iTunes are extremely helpful and greatly appreciated! They do matter in the rankings of the show and I read each and every one of them.
Join the Successful Dropout Nation!
Subscribe to the Successful Dropout Podcast.
Enter your email on the top right of this page for regular emails from Kylon Gienger on how to drop out, grind, and succeed.
Follow @kylongienger on Snapchat!