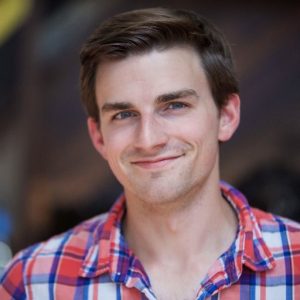 Zachary Slayback is an entrepreneur who writes on issues of education, innovation, and philosophy. He is an Ivy League dropout and speaks regularly on education, college, how and why to foster more entrepreneurship, and issues related to professional development. He believes that entrepreneurs are the primary actors of social change.
Zak is also founding team member of Praxis and He was one of LinkedIn's most influential voices on education in 2015 and has been published at Newsweek, the New York Examiner, the Daily Caller, the Pittsburgh Post Gazette, the Christian Science Monitor, the Foundation for Economic Education's Anything Peaceful and many other publications. he has also appeared on The Glenn Beck Program and HuffPost Live.
Time Stamped Notes
02:40 Intro
03:35 Zak tells us more about himself
04:30 What is the role Zak plays with Praxis
08:05 How his friends and family reacted to his decision to drop out and some advice
12:15 The future of the college degree in law, medicine, science, etc.
16:04 Where is the higher education industry headed?
22:40 What kind of person should stay in college?
28:00 Signaling theory
30:35 Debunking the myth that college grads earn more than dropouts
36:30 Biggest fear Zak had dropping out
38:52 Personal habit that Zak believes contributes to his success
41:36 A quality Zak has that he considers essential to entrepreneurship
45:30 Recommended books
47:58 Advice for people who are thinking of dropping out
50:18 Best way to get a hold of Zak
7 Key Points
"If you actually want to be challenged, if you actually want to grow professionally, if you actually want to create value in not just the workforce but the as a whole, I think you have to push yourself outside of academia."
People don't go to school to learn, they go to school to get credentials. It's an apprentice system for academics.
"Build a good LinkedIn page, build your own personal website, and I will learn more about you than you telling me you have a degree from x school."
When everyone has a degree, than the degree becomes worthless, much like a high school diploma.
Higher education has become a religion in this country, and we need to be honest that it is not the best way for most people to become educated and in fact it actually stymies most people's education.
Creation begets creation. Consumption begets creation.
The one trait that successful individuals all share is that they have a bias for action. Focus paired with a bias for action is very important.
Resources Mentioned
This episode is brought to you by Praxis
Go from student to start up in just 9 months. Click here to discover Praxis!
THANKS FOR LISTENING!
Thanks again for listening to the show! If it has helped you in any way, please share it using the social media buttons you see on the page.
Additionally, reviews for the podcast on iTunes are extremely helpful and greatly appreciated! They do matter in the rankings of the show and I read each and every one of them.
Join the Successful Dropout Nation!
Subscribe to the Successful Dropout Podcast.
Enter your email on the top right of this page for regular emails from Kylon Gienger on how to drop out, grind, and succeed.
Follow @kylongienger on Snapchat!