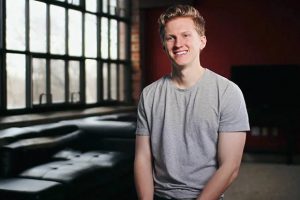 Mike is an entrepreneur, small business owner and video producer. He dropped out of Miami University in 2011 and started Clum Creative which has grown into a six person video production company recording $500,000 in billing for 2016.
Mike and I discuss the difference between narrow passions and expansive passions, when to create a business plan, his dropout story, and what you should focus on as you start your own business. I would highly recommend checking out his website and videos, they are amazing!
Resources:
THANK YOU!
Thanks again for listening to the show! If it has helped you in any way, please share it using the social media buttons you see on the page.
Additionally, reviews for the podcast on iTunes are extremely helpful and greatly appreciated! They do matter in the rankings of the show and I read each and every one of them.
Join the Successful Dropout Nation!
Subscribe to the Successful Dropout Podcast.
Enter your email on the top right of this page for regular emails from Kylon Gienger on how to drop out, grind, and succeed.
Follow @kylongienger on Snapchat!