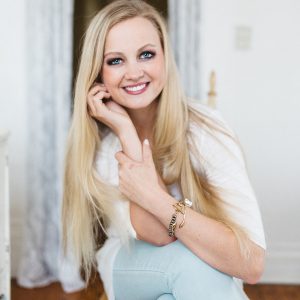 Madelyn Moon is an author, podcast host, retreat leader and transformational life coach. She is a guiding force for women and men who want to stop over-thinking their lives away and live with more trust, intuition and flow.
Maddy Moon was driven by perfectionist energy for most of her life, which led her down a dangerous path. Always striving to do more, be more and accomplish more, she found herself disconnected from her body with multiple disordered eating patterns, a restlessness and a lack of confidence.
Maddy has since healed her heart, spirit, body and mind and is now taking life by the reigns by leading thousands of women and men across the world through their own transformational experiences via her podcast, Mind Body Musings, her website, MaddyMoon.com, and her global retreats.
Her work and story has been featured in The Huffington Post, Teen Vogue, Nylon Magazine, The Daily Mail, Vice, Greatist, Men's Health, PEOPLE and ABC News Nightline.
It was awesome to have Maddy on the show. We really covered a lot of ground and discussed many different topics, but our entire conversation centered around comparison and the dangers of comparing yourself to others. This is a trap that we all fall into at one time or another, but it's unhealthy, not fair to yourself, and can seriously inhibit your personal growth and progress in any area of your life. Maddy and I discuss some of the ways you can combat this…but we also talk about how you can use comparison in a healthy way that inspires and pushes you to greatness instead of keeping you from it.
Some of the things we talk about in this episode:
College, is it worth it?

Cutting toxic people out of your life…and what do you do if it's family?

Maddy's personal health journey.

Being authentic in your business.

Body positivity.

Comparing yourself to others.
Resources
THANK YOU!
Thanks again for listening to the show! If it has helped you in any way, please share it using the social media buttons you see on the page.
Additionally, reviews for the podcast on iTunes are extremely helpful and greatly appreciated! They do matter in the rankings of the show and I read each and every one of them.
Join the Successful Dropout Nation!