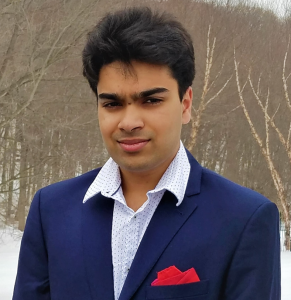 Swarnav is the CEO of TouchLight a power generation solutions company for commercial spaces. He is also a regional board member for the CleanTech Open Midwest. He brings experience in Materials Engineering and extensive knowledge of commercializing new technologies in the Clean Tech and software space.
Loved chatting with Swarnav…not only does the guy have a unique name, he also has a unique solution to producing electricity. We talk about:
Elon Musk and robots taking over the world
Zombies
Counting cards and why you shouldn't play poker or BS with Swarnav!
What future tech can we look forward to?
Innovative solutions to generating electricity and how Swarnav came up with the idea for his company
Taking entire airports off the power grid
Recommended books
Tons more!
Resources
THANK YOU!
Thanks again for listening to the show! If it has helped you in any way, please share it using the social media buttons you see on the page.
Additionally, reviews for the podcast on iTunes are extremely helpful and greatly appreciated! They do matter in the rankings of the show and I read each and every one of them.
Join the Successful Dropout Nation!
Subscribe to the Successful Dropout Podcast.
Enter your email on the top right of this page for regular emails from Kylon Gienger on how to drop out, grind, and succeed.
Follow @kylongienger on Instagram!