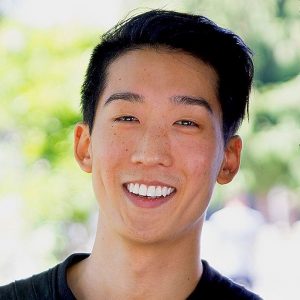 Sean Kim is the CEO of Rype, one of the world's leading language learning platforms, and the founder of The Growth List, a media company focused on helping you become your best self. He is also a Columnist on Inc. and a contributor to Fast Company, Observer, TIME, and a few other publications.
Sean shared a ton of value in this episode – no doubt a result of his wide array of entrepreneurial ups and downs. He has an incredible perspective on entrepreneurship and living unconventionally that I think you will enjoy. Here are some of the things Sean and I talked about
Sean's story – from first business to broke, stranded and homeless
Journeyed to Argentina and doubled his money!
The importance of experimenting – figuring out who you are and what you are good at
Transferable skills and career capital
What are your unique strengths? What are your competitive advantages?
How to win 30 consulting gigs in 30 days
Looking for that one thing that works out of twenty or thirty things you try and fail at.
Using pressure as a tool
Entrepreneurship can be learned! Handling pressure can be learned!
Hiking the Inca Trail (both Sean and I did it!)
About Rype – learning languages!
Advice for future dropouts and current dropouts
Resources
THANK YOU!
Thanks again for listening to the show! If it has helped you in any way, please share it using the social media buttons you see on the page.
Additionally, reviews for the podcast on iTunes are extremely helpful and greatly appreciated! They do matter in the rankings of the show and I read each and every one of them.
Join the Successful Dropout Nation!
Subscribe to the Successful Dropout Podcast.
Enter your email on the top right of this page for regular emails from Kylon Gienger on how to drop out, grind, and succeed.
Follow @kylongienger on Instagram!