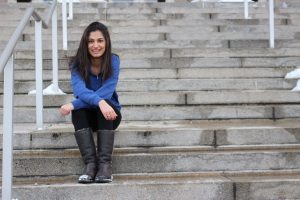 Mehak is the founder of Jamocha Media, a digital marketing agency that works primarily with early stage tech companies. Her firm specializes primarily in user acquisition and growth marketing. Before the launch of that company Mehak made YouTube videos on her channel "whatthemehak" where she documented her transition into college. Now she has transitioned her channel into daily vlogs and she makes videos about what it's like to be a young entrepreneur.
Resources Mentioned:
THANK YOU!
Thanks again for listening to the show! If it has helped you in any way, please share it using the social media buttons you see on the page.
Additionally, reviews for the podcast on iTunes are extremely helpful and greatly appreciated! They do matter in the rankings of the show and I read each and every one of them.
Join the Successful Dropout Nation!
Subscribe to the Successful Dropout Podcast.
Enter your email on the top right of this page for regular emails from Kylon Gienger on how to drop out, grind, and succeed.
Follow @kylongienger on Snapchat!