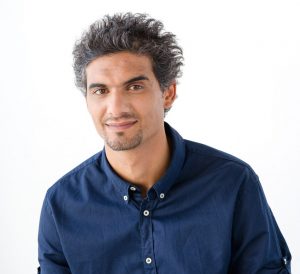 Omar is the co-founder of the $100 MBA, one of the largest alternative business education platforms online. He's also the host of the iTunes Best of 2014 podcast The $100 MBA Show. The $100 MBA show has delivered 700 lessons and counting to over 50,000 daily listeners. Omar is also the co-founder of WebinarNinja, an all-inclusive, easy to use webinar platform that allows you to create a webinar in 10 seconds flat. He also loves 80s music and high-fives.
Time Stamped Notes
00:19 Kylon's intro
02:50 Introduction to Omar Zenhom
03:30 Omar shares his background & $100 MBA
10:25 What makes Omar's $100 MBA better
16:28 100 Dollar MBA success stories
18:35 Omar's thoughts on the future of education
26:45 What it is about Omar?
25:00 What it takes to be an entrepreneur
32:05 Looking back, was it worth it?
35:25 First steps
39:00 The 100 Dollar MBA Podcast
41:00 Growth
44:00 Omar's worst entrepreneurial moment
48:10 The AHA! moment
51:00 Message to a younger self
54:00 Personal habit for success
57:00 Omar's parting words of advice
01:00:00 Kylon's Outro
4 Key Points
Prove to yourself that you have what it takes to create and succeed before dropping out. Let action be your decision.
Consistency is the key to being successful.
Fall in love with your idea or business, because until you sincerely care, what you know won't be enough to sell yourself or a product.
Be selective about who you spend time with. Make sacrifices to become inspired.
Resources Mentioned
This episode is brought to you by Praxis
Go from student to start up in just 9 months. Click here to discover Praxis!
THANKS FOR LISTENING!
Thanks again for listening to the show! If it has helped you in any way, please share it using the social media buttons you see on the page.
Additionally, reviews for the podcast on iTunes are extremely helpful and greatly appreciated! They do matter in the rankings of the show and I read each and every one of them.
Join the Successful Dropout Nation!
Subscribe to the Successful Dropout Podcast.
Enter your email on the top right of this page for regular emails from Kylon Gienger on how to drop out, grind, and succeed.
Follow @kylongienger on Snapchat!