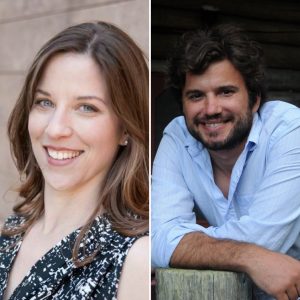 On October 31, 1517, Martin Luther nailed his Ninety-Five Theses to a church door in Wittenberg to protest the sale of indulgences. These were pieces of paper the establishment church sold at great cost, telling people it would save their souls. The church made a fortune doing it. Likewise, universities today are selling a piece of paper at great cost and telling people that buying it is the only way they can save their souls. Universities call it a diploma, and they're making a fortune doing it. Call them heretical if you like, but the 1517 Fund is dedicated to dispelling that paper illusion. Extraordinary careers are possible outside tracked institutions!
Danielle Strachman (General Partner, 1517 Fund) – In 2010, during the founding of the Thiel Fellowship, Danielle joined to lead the design and operations. She is the visionary behind the Thiel Summit series that has been attended by some 2000 young entrepreneurs. Previous to her work with Peter Thiel, Danielle founded and directed Innovations Academy in San Diego, a K-8 charter school serving 350 students, with a focus on student- led project based learning and other alternative programs.
Michael Gibson (General Partner, 1517 Fund) – Michael was vice president for grants at the Thiel Foundation and a principal at Thiel Capital. For nearly five years working for Peter Thiel, he has contributed research to Peter's global macro hedge fund, assisted in teaching a course at Stanford Law School on sovereignty and technological change, and helped run the Thiel Fellowship. He serves on the board of the Seasteading Institute. Before his academic apostasy, he was working towards a doctorate in philosophy at the University of Oxford. He has written on innovation and technology for MIT's Technology Review, the Atlantic, and Forbes.
I had an absolute blast chatting with Danielle and Michael. These two are doing some amazing things for the future of education and work. They've made 45 investments into companies started by young founders and already those companies are seeing some amazing results. This is definitely worth a listen!
Child labor is is good

What do you believe is true that the rest of the world thinks is false?

Learning by doing

Credentialing and building a signal without a college degree

Blockchain in education?

Just in time learning

Companies 1517 has funded

Advice for smart, driven college students
Resources
THANK YOU!
Thanks again for listening to the show! If it has helped you in any way, please share it using the social media buttons you see on the page.
Additionally, reviews for the podcast on iTunes are extremely helpful and greatly appreciated! They do matter in the rankings of the show and I read each and every one of them.
Join the Successful Dropout Nation!