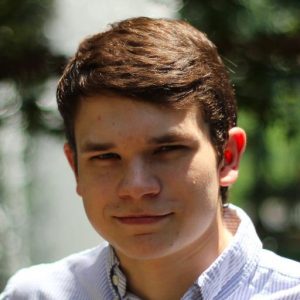 James Walpole is the marketing and communications manager at BitPay, the world's leading processor of bitcoin payments. He joined the BitPay team at age 18 after opting out of attending college. He's a graduate of the startup apprenticeship program Praxis and writes at the Praxis blog and jameswalpole.com
Resources Mentioned:
This episode is brought to you by Praxis
Go from student to start up in just 9 months. Click here to discover Praxis!
THANKS FOR LISTENING!
Thanks again for listening to the show! If it has helped you in any way, please share it using the social media buttons you see on the page.
Additionally, reviews for the podcast on iTunes are extremely helpful and greatly appreciated! They do matter in the rankings of the show and I read each and every one of them.
Join the Successful Dropout Nation!
Subscribe to the Successful Dropout Podcast.
Enter your email on the top right of this page for regular emails from Kylon Gienger on how to drop out, grind, and succeed.
Follow @kylongienger on Snapchat!