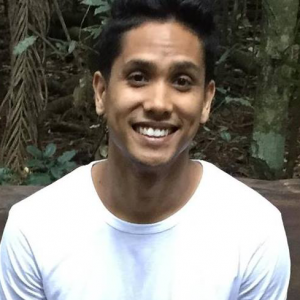 Brett Fox is the co-founder of an online photography school, Photzy.com. Photzy helps photographers understanding and control their cameras so that they can produce memorable and share-worthy shots that they are proud to share with their friends and their family. Over the last 3 years Photzy has grown to over 80,000 students online students with a yearly revenue of 500k. The entire team is remote, allowing Brett to travel and live anywhere in the world. Right now he lives in Chiang Mai, Thailand.
Time Stamped Notes
00:55 Kylon's intro
01:30 Brett tells us a bit more about himself
02:17 Brett is a ghost
02:50 What is Photzy.com?
04:30 How do you maintain a healthy culture for a remote team?
07:00 Thailand is a fantastic and affordable place to live!
11:25 Brett tells his drop out story
14:09 How did his friends and family react?
18:03 Advice for anyone who's parents aren't supportive of them dropping out
21:30 Guys walks past Brett during interview and he describes what he sees. 😉
25:30 "Follow your passion" is not always the best advice
28:25 A big turning point for Brett
32:00 Becoming a "calculator warrior"
34:00 Brett goes in 50/50 on Photzy
37:17 How Brett generates revenue
41:16 Brett's worst entrepreneurial moment (involves sex, drugs, and rock n roll!)
48:27 Brett's lightbulb moment
49:30 What would current Brett tell younger Brett?
51:22 Brett's morning routine
59:00 What's the next big goal?
01:01:40 Advice for anyone thinking about dropping out
01:03:20 Advice for those who have already dropping out
01:04:22 Best way for people to connect with Brett
4 Key Points
You hear the phrase "follow your passion" a lot. Following your passion alone is not always recipe for success.
If you can, work for a fast growing company in the early stages. (A great resource to do this is DiscoverPraxis.com)
Get experience selling something. Being able to sell is an integral skill to being an entrepreneur.
Spend time thinking about what you REALLY want. Don't just write some arbitrary goal like, "I want to be a millionaire".
Resources Mentioned
THANKS FOR LISTENING!
Thanks again for listening to the show! If it has helped you in any way, please share it using the social media buttons you see on the page.
Additionally, reviews for the podcast on iTunes are extremely helpful and greatly appreciated! They do matter in the rankings of the show and I read each and every one of them.
Join the Successful Dropout Nation!
Subscribe to the Successful Dropout Podcast.
Enter your email on the top right of this page for regular emails from Kylon Gienger on how to drop out, grind, and succeed.
Follow @kylongienger on Snapchat!