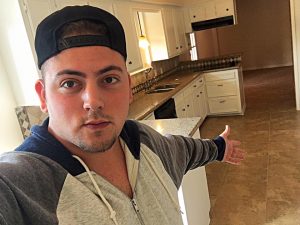 Ross is a full time real estate entrepreneur who made a life changing decision two and a half years ago to drop out of college, move from New York to Houston and quit his bartending job to create a real estate business. He did his first fix and flip two months into getting started and two and a half years later he has already done fifty fix and flips and built a solid team that is growing rapidly. He has also raised millions of dollars in private capital to buy deals.
Resources:
THANK YOU!
Thanks again for listening to the show! If it has helped you in any way, please share it using the social media buttons you see on the page.
Additionally, reviews for the podcast on iTunes are extremely helpful and greatly appreciated! They do matter in the rankings of the show and I read each and every one of them.
Join the Successful Dropout Nation!
Subscribe to the Successful Dropout Podcast.
Enter your email on the top right of this page for regular emails from Kylon Gienger on how to drop out, grind, and succeed.
Follow @kylongienger on Snapchat!