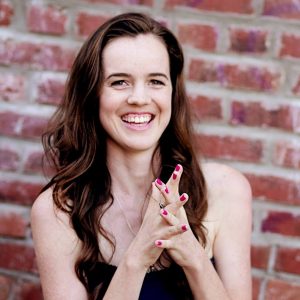 Emily Hirsh is a leading Facebook Ad Manager and Sales Funnel Strategist who works with entrepreneurs to grow their business and generate revenue and leads using proven sales funnels and Facebook Ads strategies. After starting an online fitness business with her husband, Emily now has multiple successful online businesses and is passionate about helping other entrepreneurs discover the power of running a successful business from home. Emily has been a part of multiple six figure launches and specializes in helping entrepreneurs come up with an individual marketing plan that makes them stand out and gets them leads AND sales.
I'm super stoked about his episode. Emily and I go deep on how to start a successful online business. Emily and her husband work from home and recently took a five week trip through Europe, all while making money online. They have complete freedom and personal autonomy as a result of the businesses they have built and Emily gets really candid about what it takes and how you can do the same.
Emily also gives me advice on a personal challenge I am working through! She's good!
Resources:
THANK YOU!
Thanks again for listening to the show! If it has helped you in any way, please share it using the social media buttons you see on the page.
Additionally, reviews for the podcast on iTunes are extremely helpful and greatly appreciated! They do matter in the rankings of the show and I read each and every one of them.
Join the Successful Dropout Nation!
Subscribe to the Successful Dropout Podcast.
Enter your email on the top right of this page for regular emails from Kylon Gienger on how to drop out, grind, and succeed.
Follow @kylongienger on Snapchat!