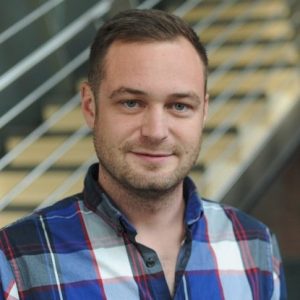 After deciding to skip college, Michael Fisk founded Photoboxx, an event based photo activation company that released one of the first Instagram printers in the world. Photboxx built it's foundation in the hashtag printing industry and has quickly become a product used internationally by some of the world largest brands including Harley Davidson, Coca-Cola, TGI Fridays, Teen Vogue and Acura. This new startup has inspired thousands of fans to engage with their favorite brands on social media. This guy is a rockstar of a Successful Dropout, a serial entrepreneur with a passion for business and for his wife and three daughters.
Time Stamped Notes
00:55 Kylon's intro
01:30 Michael tells us a little bit more about himself
02:33 What is Photoboxx
06:10 Michael shares his dropout story and why he decided to skip college
14:48 Advice for how to communicate with parents about dropping out
16:36 Michael talks about what he did for the first year after skipping college
20:19 No focus, chasing every opportunity
21:00 No money, so panhandled on the street!
23:00 Started to zero in on a career – something to focus on long term
26:20 Committed to photography business for two years and said no everything else
28:00 Transition from photography business to founding Photoboxx
30:00 How Michael generates revenue
33:00 Michael's worst entrepreneurial moment
34:10 AH HA moment
36:24 What current Michael would tell past Michael
40:17 Personal habit that contributes to Michael's success
44:11 Recommended book
44:41 Quality that Michael consider's essential to being an entrepreneur
45:00 Recommended internet resource
46:00 Michael's next big goal
47:00 Advice for those who are considering dropping out
52:00 Advice for those who have already dropped out
54:07 Best way to connect to Michael
4 Key Points
No matter what position or job you have, do it to the best of your abilities!
Focus is key. Learn to say no to opportunity. Stop committing to multiple things at once and moving on if they aren't showing promise after six months. Define your Be, Do and Have, then commit to one direction for at least two years, saying no to everything else even if it's an enticing opportunity.
If you want to build a scalable business, learn how to work with people and build and lead a team.
Embrace the low points, because there is a lot to learn during those seasons, and ultimately it's just another step towards success. Also, often times, the best opportunities will come when you are experiencing your greatest challenges.
Resources Mentioned
THANKS FOR LISTENING!
Thanks again for listening to the show! If it has helped you in any way, please share it using the social media buttons you see on the page.
Additionally, reviews for the podcast on iTunes are extremely helpful and greatly appreciated! They do matter in the rankings of the show and I read each and every one of them.
Join the Successful Dropout Nation!
Subscribe to the Successful Dropout Podcast.
Enter your email on the top right of this page for regular emails from Kylon Gienger on how to drop out, grind, and succeed.
Follow @kylongienger on Snapchat!