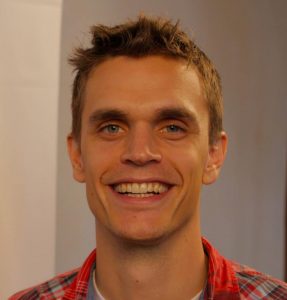 Isaac is an entrepreneur, thinker, and communicator dedicated to the relentless pursuit of freedom, and an advocate of self directed learning and living. He is the founder and CEO of Praxis, an intensive nine-month program combining a paid apprenticeship at a startup with personal coaching, professional development projects, and interdisciplinary education leading directly to a full time job offer for those who want more than college.
He is the author of six books, and he is also is the host of The Isaac Morehouse Podcast where he talks about education, entrepreneurship, big ideas, how to put them into practice and how to live free.
When he's not with his wife and kids or traveling the country he's smoking cigars, playing guitar or watching sports.
Time Stamped Notes
02:40 Intro
03:35 Isaac tells us more about himself
05:10 Isaac isn't a dropout!
10:30 Signaling theory of education
13:45 Is there an education bubble?
15:50 How did you come up with the idea for Praxis?
23:30 Turning the Praxis idea into reality
27:20 Overview of the Praxis program
30:50 Who is Praxis for?
32:50 Who should drop out of college and who should stay in?
36:30 Advice for anyone who's parents don't support their decision to opt-out of college
40:33 What would older Isaac tell younger Isaac?
45:30 Personal habit that contributes to Isaac's success
46:17 Trait that Isaac considers essential to being an entrepreneur
46:23 Book recommendation
46:42 Advice for students who are thinking of dropping out but haven't yet
 47:22 Advice for people who have already dropped out
48:09 Best way to get ahold of Isaac
4 Key Points
The burden of proof should be absolutely flipped. You had better have a damn good reason to go to college, because it's really expensive, it's really long, and it fosters a lot of bad habits that you will have to overcome later in life.
The things that you do differently, the times that you don't follow common advice, are probably the times where you're most likely to get the best and most results.
Don't do stuff you hate.
If an alien race came down to visit and walked into a typical college classroom and you asked them, "what do you think you're observing" they would probably say "a penal colony".
Resources Mentioned
This episode is brought to you by Praxis
Go from student to start up in just 9 months. Click here to discover Praxis!
THANKS FOR LISTENING!
Thanks again for listening to the show! If it has helped you in any way, please share it using the social media buttons you see on the page.
Additionally, reviews for the podcast on iTunes are extremely helpful and greatly appreciated! They do matter in the rankings of the show and I read each and every one of them.
Join the Successful Dropout Nation!
Subscribe to the Successful Dropout Podcast.
Enter your email on the top right of this page for regular emails from Kylon Gienger on how to drop out, grind, and succeed.
Follow @kylongienger on Snapchat!