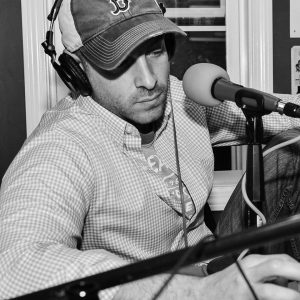 Brett Veinotte has worked in education for the last 17 years, in a variety of capacities. Most recently, he was the vice president of a tutoring and educational consulting company in New Hampshire. Brett began working as a counselor and outdoor educator at a boarding school in Vermont in 2000, and was eventually promoted to lead teacher of a specialized campus. He then taught at a private day school in Manchester, Vermont from 2004 to 2006, where he designed new curricula for all classes he taught, including American History, World History, Media Ethics, Film History and a variety of mathematics courses. He completed masters level coursework in educational leadership, and the secondary education certification program at Massachusetts College of Liberal Arts. After leaving classroom teaching in 2006, Brett began to work exclusively as a private tutor in the greater Boston area. Much of this work was related to standardized test prep but also included providing essay writing support to college applicants, leading training sessions for prospective teachers planning to take state certification exams and serving as a liaison between parents and public schools to address student needs and parent concerns.
I discovered Brett through the School Sucks Podcast and Youtube channel where he teaches thousands of people the art of self-education, critical-thinking, self-knowledge, personal growth, and a whole lot more. Loved chatting with this guy! 
Here are a few of the things we discussed:
Thoughts on career, college and School Sucks
Above the Snowflakes? the current college culture
the future of higher education
The student loan bubble and the "college is necessary" bubble
Aesthetic diversity versus intellectual diversity
The consequences of social engineering in college
Live off campus!
Direct vs indirect credentialing
Just in case learning vs just in time learning
Transferable skills
Personal accountability, success is not an option
Kids are not defective
Resources:
School Sucks Project – Go check this out. HUGE website and podcast full of great advice and resources.
THANK YOU!
Thanks again for listening to the show! If it has helped you in any way, please share it using the social media buttons you see on the page.
Additionally, reviews for the podcast on iTunes are extremely helpful and greatly appreciated! They do matter in the rankings of the show and I read each and every one of them.
Join the Successful Dropout Nation!
Subscribe to the Successful Dropout Podcast.
Enter your email on the top right of this page for regular emails from Kylon Gienger on how to drop out, grind, and succeed.
Follow @kylongienger on Instagram!