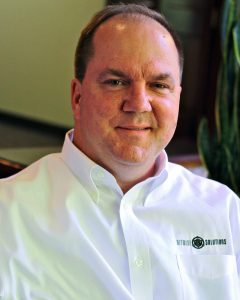 Ron Brumbarger is one of Indiana's most recognized technology and education entrepreneurs. In 1992, Ron co-founded BitWise Solutions, Inc. and continues to serve as the company's president and CEO. Ron's foray into education started in 2006 when Governor Mitch Daniels requested he launch Indiana's first statewide, virtual charter school (now known as the Hoosier Academies). In 2013, Ron founded Apprentice University ® – an award-winning proficiency college serving motivated high-school graduates eager to accomplish more than a traditional college degree. In 2016, Ron published his first book, "You're Always Being Interviewed." Ron and his wife, Cindy, enjoy traveling and spending time with their two sons, Tanner and Hudson.
I learned so much in this episode. Ron comes across to me as a very humble and a somewhat reserved person…those kinds of people almost always have loads of wisdom to share when they are asked the right questions…Ron was no exception. Here are just some of the things we talked about:
The benefits of apprenticeships and how they are different from internships
The history of traditional school and we discover where the term "credit" came from and what it really means
What employers look for in an employee
How to be conscience about your decision to go to college or opt-out
Why traditional schooling is nothing like football (there were a lot of football analogies)
What's wrong with traditional schooling, and how to challenge yourself outside of the system – a better way to do education.
Great advice for parents in here too!
Resources:
THANK YOU!
Thanks again for listening to the show! If it has helped you in any way, please share it using the social media buttons you see on the page.
Additionally, reviews for the podcast on iTunes are extremely helpful and greatly appreciated! They do matter in the rankings of the show and I read each and every one of them.
Join the Successful Dropout Nation!
Subscribe to the Successful Dropout Podcast.
Enter your email on the top right of this page for regular emails from Kylon Gienger on how to drop out, grind, and succeed.
Follow @kylongienger on Snapchat!