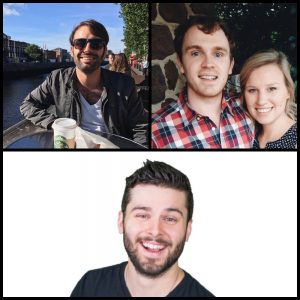 This week we have a special episode featuring a conversation between my good friend Stephen Olmon, my brother in law Auren O'Connell and myself. We talk about the big questions and thoughts you should keep in mind when trying to decided if college is right for you or not. Enjoy!
THANK YOU!
Thanks again for listening to the show! If it has helped you in any way, please share it using the social media buttons you see on the page.
Additionally, reviews for the podcast on iTunes are extremely helpful and greatly appreciated! They do matter in the rankings of the show and I read each and every one of them.
Join the Successful Dropout Nation!
Subscribe to the Successful Dropout Podcast.
Enter your email on the top right of this page for regular emails from Kylon Gienger on how to drop out, grind, and succeed.
Follow @kylongienger on Snapchat!