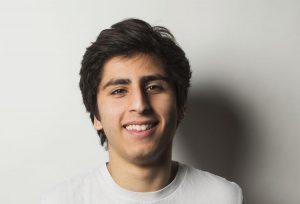 Gautam is the founder of Peeyr.com, a peer education marketplace that connects top high-school and college students to their peers for in-person tutoring sessions. He's a high-school dropout on a mission to create more opportunity within our education system and help students find their passion. Previously, he launched satus.org, a "How to Start a Startup" program for young founders and was a partner at Ankorhem, a product design agency based in Dallas. He's 19 years old.
Gautam is another Successful Dropout who is changing the way we educate ourselves. I had an absolute blast chatting with him and I love the "why" behind everything he does. Everything he's built, he's built to solve a problem or challenge that he himself experienced…I think that's the essence of entrepreneurship – building creative solutions to solve problems, and the best way to do that is to solve your own problems.
Here are some of the topics we cover in this episode:
Can entrepreneurship be taught?
Gautam cheating on a test and how it changed his life – great story!
The ridiculousness of teachers unions
Competing in the closed formal education system
Permission versus freedom mentality
The ABSOLUTE importance of introspection, examining your thoughts and experimenting at an early age
A bunch more!
Resources:
THANK YOU!
Thanks again for listening to the show! If it has helped you in any way, please share it using the social media buttons you see on the page.
Additionally, reviews for the podcast on iTunes are extremely helpful and greatly appreciated! They do matter in the rankings of the show and I read each and every one of them.
Join the Successful Dropout Nation!
Subscribe to the Successful Dropout Podcast.
Enter your email on the top right of this page for regular emails from Kylon Gienger on how to drop out, grind, and succeed.
Follow @kylongienger on Snapchat!