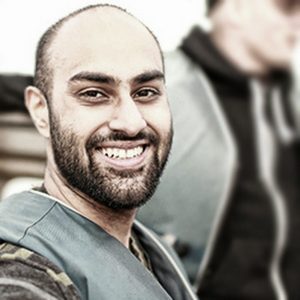 The epitome of what it means to be a life hacker, Maneesh Sethi went to travel the world using hacked plane tickets shortly after graduating from Stanford University. He created his website, Hack the System, with the intention of showing his readers how to achieve the lifestyle of their dreams (and teaching them how to get free plane tickets). His latest project, Pavlok, is a little magical haptic feedback wearable that helps train habits, improve athletic performance, and train learning. Know more about Maneesh and Pavlok here (pavlok.com).
I had a great time talking with Maneesh…the dude has done a lot, to say the least. It's clear that his passion lies in hacking well established systems that few people attempt to hack themselves or even think of hacking. Education, credit cards, music, fitness, habits…he seems to have a hack for it all. Maneesh is definitely the epitome of an unconventional thinker and doer…you'll also love his stories and experiences. Heck, I looked up his youtube channel and there was a video of him and Tim Ferriss slapping each other. Haha.
We talk about:
Maneesh became a famous DJ in Berlin in 3 months
Hiring people from Craigslist to slap you when you get distracted from your work
How to hack credit cards and get free miles
Maneesh creating the Pavlok shocking wristband that tracks and eliminates bad habits.
Pharmaceutical system is in disrepair
The philosophy of money and why Maneesh doesn't believe in money
Resources
THANK YOU!
Thanks again for listening to the show! If it has helped you in any way, please share it using the social media buttons you see on the page.
Additionally, reviews for the podcast on iTunes are extremely helpful and greatly appreciated! They do matter in the rankings of the show and I read each and every one of them.
Join the Successful Dropout Nation!
Subscribe to the Successful Dropout Podcast.
Enter your email on the top right of this page for regular emails from Kylon Gienger on how to drop out, grind, and succeed.
Follow @kylongienger on Instagram!