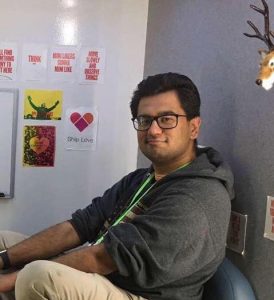 Sachet is an Indian-American entrepreneur specializing in mobile technology and marketing. With extensive knowledge in developing consumer products on the iOS and Android platforms, he has also been able to make several of them go viral; both independently, and through his companies. Currently, Sachet is focused on an anonymous, geolocation based social media app he launched with his partners, "Covertly." He is also running his independent affiliate marketing business that he uses to fund his lifestyle. As a side hustle, Sachet trades his own capital on the cryptocurrency markets, A.K.A bitcoins & alt coins, and consults with his friends to do the same. Covertly has gotten over 150,000 downloads on the Apple App Store, and has raised $150,000 from investors at half a million dollar valuation. Sachet plans to double, or even triple that valuation within the next two fiscal quarters.
Sachet is the epitome of an the entrepreneur who has experienced the full spectrum of roller coaster rides in the process of building his businesses. In this episode we chat about being honest about who you are and how you feel in the public eye, and how the best way to build your personal brand is to start with being yourself. This idea has carried over into Sachet's business endeavors and has become the core philosophy behind his new app Covertly.
We also dive into cryptocurrency, and Sachet explains the basics very well.
For those wondering what we are talking about in the first several minutes of the episode, here is a screenshot of the original email Sachet sent me: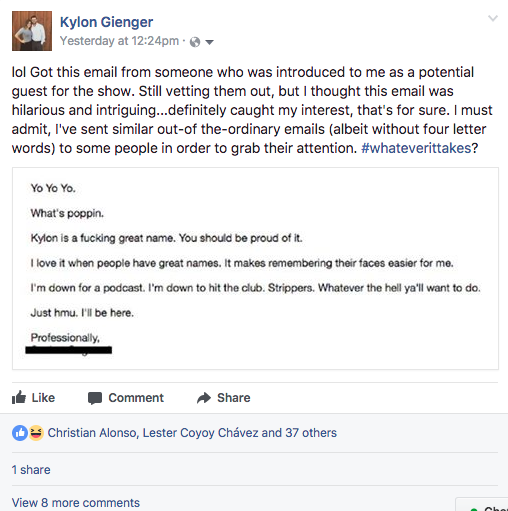 Here is my blog post about this title "Who SHOULDN'T Listen to Successful Dropout"
Resources
THANK YOU!
Thanks again for listening to the show! If it has helped you in any way, please share it using the social media buttons you see on the page.
Additionally, reviews for the podcast on iTunes are extremely helpful and greatly appreciated! They do matter in the rankings of the show and I read each and every one of them.
Join the Successful Dropout Nation!
Subscribe to the Successful Dropout Podcast.
Enter your email on the top right of this page for regular emails from Kylon Gienger on how to drop out, grind, and succeed.
Follow @kylongienger on Instagram!