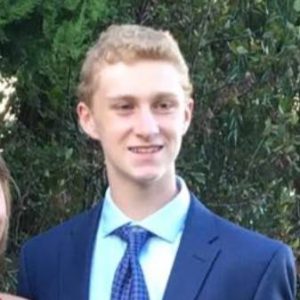 As a 14-year-old, Cameron Zoub had an entrepreneurial drive. His pull towards business was so strong that he left the public school system and got his GED so he could devote all of his time to his business endeavors. Now at 18, he has successfully raised 1.4 million dollars through angel investments and paid back his original investment in full, in only one years time. Each startup has progressively increased his profits and exposure. Currently, he is running 3 companies, and ready to launch 2 more. His companies will exceed 1 million dollars in profits this year. His goal is to grow his capital so he can move into the VC space. One of the main reasons for Cameron dropping out of high school was due to the fact that he felt he was being held back. In the future, Cameron plans to enhance public schools and lead a widespread initiative to make extensive changes to improve the educational system while continuing to grow and start new businesses.
Cameron is a killer dude. He is only 18 years old and already has millions in sales under his belt…I had a blast chatting with him. If you want some proof that it's never too early to attain massive success…listen to this episode!
Some of the things we talked about:
Hacking Instagram and gaining 1000 followers a day…organically!
Montessori education
Using acorns to learn the basics of businesses
Build your product for one customer
Spend more time perfecting your market, not your product. Focus on market before product.
How to find the right business idea for you
Resources
https://cameronzoub.com/
Sole Strike – one of Cameron's companies
THANK YOU!
Thanks again for listening to the show! If it has helped you in any way, please share it using the social media buttons you see on the page.
Additionally, reviews for the podcast on iTunes are extremely helpful and greatly appreciated! They do matter in the rankings of the show and I read each and every one of them.
Join the Successful Dropout Nation!
Subscribe to the Successful Dropout Podcast.
Enter your email on the top right of this page for regular emails from Kylon Gienger on how to drop out, grind, and succeed.
Follow @kylongienger on Instagram!