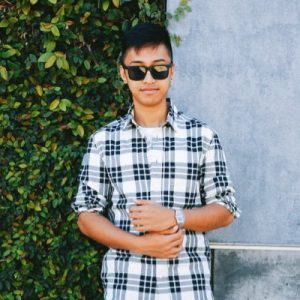 Aj Cartas was 19 years old working 3 jobs and going to school full-time when he discovered Instagram. He was ultimately able to gather over 1.2 million followers across his social platform. He was also very successful with Vine (RIP) which dramatically increased his exposure. He was able to work with brands such as JC Penny and RedBox and movies such as Hercules and How To Train Your Dragon.
After dropping out of college he went on to be a Finalist for Forbes 30 Under 30 2016, he Co-Founded an influencer-driven events company which became the #1 influencer network in the Bay Area, he lead the social media initiatives for a company valued at $10 billion, he is already making 6-figures.
I really enjoyed chatting with Aj! He shares some broad (but great) advice on how to become a social media influencer, he tells us about a failed trip to Iceland, his worst entrepreneurial moment was when he was scammed into joining a company that cost him thousands…and there's a lot more! Stay tuned for his new book, Startups and Downs.
Resources:
THANK YOU!
Thanks again for listening to the show! If it has helped you in any way, please share it using the social media buttons you see on the page.
Additionally, reviews for the podcast on iTunes are extremely helpful and greatly appreciated! They do matter in the rankings of the show and I read each and every one of them.
Join the Successful Dropout Nation!
Subscribe to the Successful Dropout Podcast.
Enter your email on the top right of this page for regular emails from Kylon Gienger on how to drop out, grind, and succeed.
Follow @kylongienger on Snapchat!