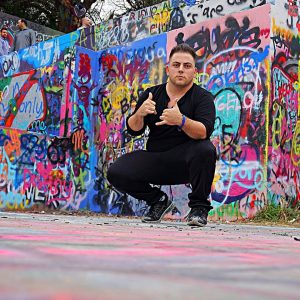 Sorry for the poor audio quality on this one guys. Ross and I were both in our cars during this interview, I was sitting outside of one of my businesses and Ross was outside of the title company about to buy another rental. Sometimes you have to mix a little business with the pleasure of a great conversation. 😉
Ross Alex is a full time real estate entrepreneur who made a life changing decision three years ago to drop out of college, move from New York to Houston and quit his bartending job to create a real estate business. He is 26 years old and he has successfully created two six-figure real estate businesses in just under two years. The guys is a rockstar!
This is the first time I've ever had a guest on the show for a second time…Ross is worth it! We dive deep into the real estate business and Ross shares some incredible action steps and thoroughly explains three different ways you can make money in real estate. Whether you are a beginner or an experienced real estate investor, you'll find a lot of value in this episode!
Resources:
Ross's FB page – follow him for his live videos!
Flip On Fire – Ross's real estate program
BiggerPockets – everything you have ever wanted to know about real estate. Check out their podcast too!
Meetup.com – great resource for getting connected with real estate groups
THANK YOU!
Thanks again for listening to the show! If it has helped you in any way, please share it using the social media buttons you see on the page.
Additionally, reviews for the podcast on iTunes are extremely helpful and greatly appreciated! They do matter in the rankings of the show and I read each and every one of them.
Join the Successful Dropout Nation!
Subscribe to the Successful Dropout Podcast.
Enter your email on the top right of this page for regular emails from Kylon Gienger on how to drop out, grind, and succeed.
Follow @kylongienger on Snapchat!