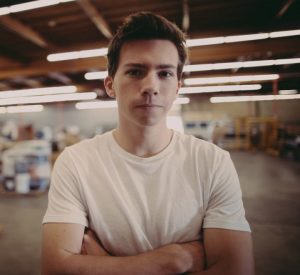 Derek Magill is a college dropout, marketer, business strategist, career expert, and author.  After dropping The University of Michigan during his sophomore year Derek started a marketing company that went on to generate millions of dollars in business for his clients.
He is currently the Director of Marketing at Praxis, which is a revolutionary nine-month intellectual and real life education program  geared towards young entrepreneurs, dropouts, and gap years students. He also just released his new book "How to Get Any Job You Want".
Time Stamped Notes
00:12 Kylon's intro
01:35 Derek introduces Praxis
03:60 Why join Praxis?
05:50 College limitations
07:30 Who should drop out?
12:30 The myth of college
14:30 Building résumé vs value propositions
18:25

How to Get Any Job You Want

20:45 Why Derek dropped out
23:35 Family response
25:00 Friend's responses
27:00 Advice for family response
29:30 Derek's first months after the dropout
32:25 Entrance into marketing
39:35 Create and Learn
40:55 Derek's worst entrepreneurial moment
44:00 What he would say to his younger self
47:40 Personal habits for success
49:38 What is success?
53:28 Recommended books
57:50 Derek's last pieces of advice to potential dropouts
01:02:40 Kylon's outro
4 Key Points
Create a network of relationships with people beyond your level of personal experience to diversify the amount of advice and guidance you receive.
Distinguish yourself by creating a value proposition. Use a document that states how you are equipped to add value to the company.
Learn to accept upsetting those who are close to you – it's gonna happen!
Don't be afraid – learn on the job, make mistakes, and start projects early enough to fail – mistakes are part of the process!
Resources Mentioned
THANKS FOR LISTENING!
Thanks again for listening to the show! If it has helped you in any way, please share it using the social media buttons you see on the page.
Additionally, reviews for the podcast on iTunes are extremely helpful and greatly appreciated! They do matter in the rankings of the show and I read each and every one of them.
Join the Successful Dropout Nation!
Subscribe to the Successful Dropout Podcast.
Enter your email on the top right of this page for regular emails from Kylon Gienger on how to drop out, grind, and succeed.
Follow @kylongienger on Snapchat!