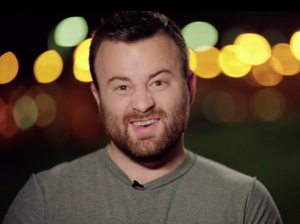 Tim Chermak is the co-founder of Platform, a digital marketing agency for real estate professionals. He's also the author of Main Street Marketing and High Hanging Fruit. Tim is passionate about entrepreneurship, marketing, liberty, and Chipotle burritos.
Time Stamped Notes
02:40 Intro
03:18 Tim tells us more about himself
09:00 Started doing 10k/month at 22
10:00 Went from 10k/month to 4k
15:00 The turning point
22:15 What Tim would do if he could do it all over again
31:00 Millennials aren't buying houses? Why?
34:00 Advice on how to get your friends and family to support you
42:00 Tim discovered $5000 after he dropped out – put it all towards books on Amazon
47:10 Just in time learning
57:20 You don't have to be a programmer or coder to have a successful startup
58:30 Tim's wife taught herself accounting
01:01:30 Personal habit that Tim believes contributes to his success
01:05:12 Recommended internet resource
01:06:43 Parting advice for anyone thinking of dropping out
01:08:50 Parting advice for who has already dropped out
01:13:13 Best way to connect with Tim
4 Key Points
Be careful not to try and manage the symptoms of a problem and instead try to get to the root issue. Tim discovered that he was trying to manage and optimize a bad business model. Once he changed the model, his business took off.
Ask yourself if you are living the same year over and over again, or are you actually challenging yourself and putting yourself in situations that will grow you year after year.
Get that first client and develop that first case study. Use that to generate a snowball affect of getting more and more clients.
All people care about in the business world is if you will get results…not what your GPA was.
Resources Mentioned
This episode is brought to you by Praxis
Go from student to start up in just 9 months. Click here to discover Praxis!
THANKS FOR LISTENING!
Thanks again for listening to the show! If it has helped you in any way, please share it using the social media buttons you see on the page.
Additionally, reviews for the podcast on iTunes are extremely helpful and greatly appreciated! They do matter in the rankings of the show and I read each and every one of them.
Join the Successful Dropout Nation!
Subscribe to the Successful Dropout Podcast.
Enter your email on the top right of this page for regular emails from Kylon Gienger on how to drop out, grind, and succeed.
Follow @kylongienger on Snapchat!