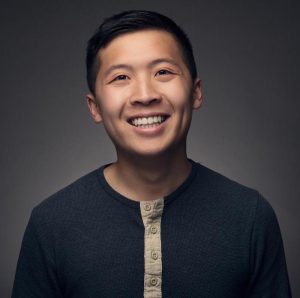 Tam is an entrepreneur, author, and speaker. He's  built and managed online and in-person communities with Mixergy, The Hustle, 500 Startups, Lean Startup, and also under James Altucher. He teaches a course with Andrew Warner on how to create messenger bots to grow your business. And He's also written two books: The 1st of which is about teaching people how to network. And the 2nd book is about teaching college students how to land their dream internship.
This episode was a blast. Tam gives great advice on how to talk to your parents about dropping out, he also talks about the most important things to keep in mind when starting your first business, we talk about messenger bots, breadth versus depth of knowledge, and we thoroughly answer the question, "is a college degree worth it?".
Resources:
THANK YOU!
Thanks again for listening to the show! If it has helped you in any way, please share it using the social media buttons you see on the page.
Additionally, reviews for the podcast on iTunes are extremely helpful and greatly appreciated! They do matter in the rankings of the show and I read each and every one of them.
Join the Successful Dropout Nation!
Subscribe to the Successful Dropout Podcast.
Enter your email on the top right of this page for regular emails from Kylon Gienger on how to drop out, grind, and succeed.
Follow @kylongienger on Snapchat!