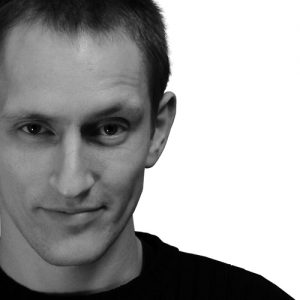 Shane's entrepreneurial journey started in 2006 when he dropped out out of university. He went from offline business in the hardware market, to e-commerce, to affiliate niche sites, and from hungry and desperate, to well fed and successful. Now, he created and sells software and information products for a living. He's sold thousands of copies of his products and he's built up a business from absolute scratch to 7-figures and beyond.
Time Stamped Notes
00:20 Kylon's Praxis Intro
02:50 Kylon introduces Shane
05:00 Shane shares his frustrations about web design
06:25 Thrive Themes finds its niche
07:10 Thrive Theme memberships
09:00 Shane's dropout story
15:00 Obsessive Nature
18:50 Autonomy
23:30 Reactions to Shane's decision to drop out
27:50 Fears and Foresight
32:55 Shane shares – from eCommerce to Thrive Themes
39:46 Creating a WordPress product
41:18 Immersion in the industry
45:30 Thrive's revenue
48:09 Shane's worst entrepreneurial moment
52:00 Number 1 thing
52:36 The big AHA! moment
54:45 Lessons for a younger self
57:00 What is success?
57:44 Books to reference
58:55 Shane's parting advice
01:02:00 Thrive's current goals
01:04:25 Kylon's Outro
4 Key Points
The decision to drop out should be substantiated by a real-world understanding and successful past within the craft or trade or profession that you choose over your academic career
Understand yourself. Foresee your success based on your track record, rather than your assumptions about who you are.
Don't drop out to become an entrepreneur. If you're already an entrepreneur, #justdoit. BUT: Make a smooth transition rather than a leap of faith.
Immerse yourself in the industry you've chosen as a career platform.
Resources Mentioned
Thrive Themes – Shane's conversion based WordPress designs & Plugins
WordPress – Blog website creation tool and domain host
Praxis – An apprenticeship that continues education, while training and developing your career path. . .  Oh yeah, with a 98% employment rate after only 9 months.

Switch: How to Change Things When Change is Hard

by Chip & Dan Heath
Google Drive – an online resource for sharing data
This episode is brought to you by Praxis
Go from student to start up in just 9 months. Click here to discover Praxis!
THANKS FOR LISTENING!
Thanks again for listening to the show! If it has helped you in any way, please share it using the social media buttons you see on the page.
Additionally, reviews for the podcast on iTunes are extremely helpful and greatly appreciated! They do matter in the rankings of the show and I read each and every one of them.
Join the Successful Dropout Nation!
Subscribe to the Successful Dropout Podcast.
Enter your email on the top right of this page for regular emails from Kylon Gienger on how to drop out, grind, and succeed.
Follow @kylongienger on Snapchat!