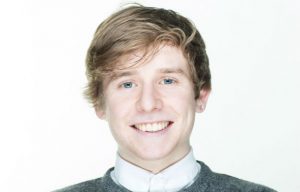 At 19 years old Cathal dropped out of University in the UK to join a small team of four in Manchester to start building a social media marketing agency called Social Chain.
In the first year, the team grew to around 30 staff, and he worked as the Head of Campaigns, overseeing the execution of all client work. Since then, Social Chain has worked with brands such as Puma, Malibu, Comedy Central, BBC and Universal. 2016 saw Social Chain's expansion to Berlin and even New York and their staff has grown to around 60.
Cathal has also recognized by Tech Insider as one of their "50 most influential people on Social Media"
Resources
THANK YOU!
Thanks again for listening to the show! If it has helped you in any way, please share it using the social media buttons you see on the page.
Additionally, reviews for the podcast on iTunes are extremely helpful and greatly appreciated! They do matter in the rankings of the show and I read each and every one of them.
Join the Successful Dropout Nation!
Subscribe to the Successful Dropout Podcast.
Enter your email on the top right of this page for regular emails from Kylon Gienger on how to drop out, grind, and succeed.
Follow @kylongienger on Instagram!