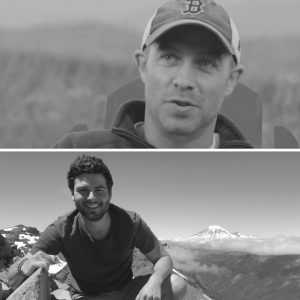 Man, I really enjoyed this conversation with Brett!
I don't often share interviews of myself personally, but I thought this one was really special. This is actually part 2 in a continuing series/collaboration between Brett Veinotte of School Sucks Podcast: The END of Public Education, and myself. Part 1 was me interviewing Brett and you can find that here.
In this episode, Brett was supposed to be interviewing me for his audience, but it ended up turning into a lively conversation between the two of us. I enjoyed the heck out of it and so I decided to post it for the Successful Dropout community to enjoy as well.
Brett is such an awesome dude. We talk about everything from religion to budgeting and beyond:
What does "living the dream" mean when someone says it with a scowl?
Community and accountability through Christianity
Shame and judgment through Christianity too
The law of attraction!
Self-trust: Kylon was an unenclosed child
Comfort zones and glamorizing "failure"
Confronting resentment towards success
Are you the average of the five you spend the most time with?
What does success really look like?
What is the right balance of contentment and discontentment?
Benefits of marriage
Using a cash system for personal finance
THANK YOU!
Thanks again for listening to the show! If it has helped you in any way, please share it using the social media buttons you see on the page.
Additionally, reviews for the podcast on iTunes are extremely helpful and greatly appreciated! They do matter in the rankings of the show and I read each and every one of them.
Join the Successful Dropout Nation!
Subscribe to the Successful Dropout Podcast.
Enter your email on the top right of this page for regular emails from Kylon Gienger on how to drop out, grind, and succeed.
Follow @kylongienger on Instagram!