Get Your Free Audible Book!
Forget about your textbook…get a free audiobook right meow…
Get a free Audible.com book through Successful Dropout right

here

. 
Remember, your first book is free, and you can cancel your membership anytime.
I started listening to audio books hard core about three years ago. Below are some screenshots from my Audible app. It's really cool how they keep track of your stats:
Screenshot of my current library: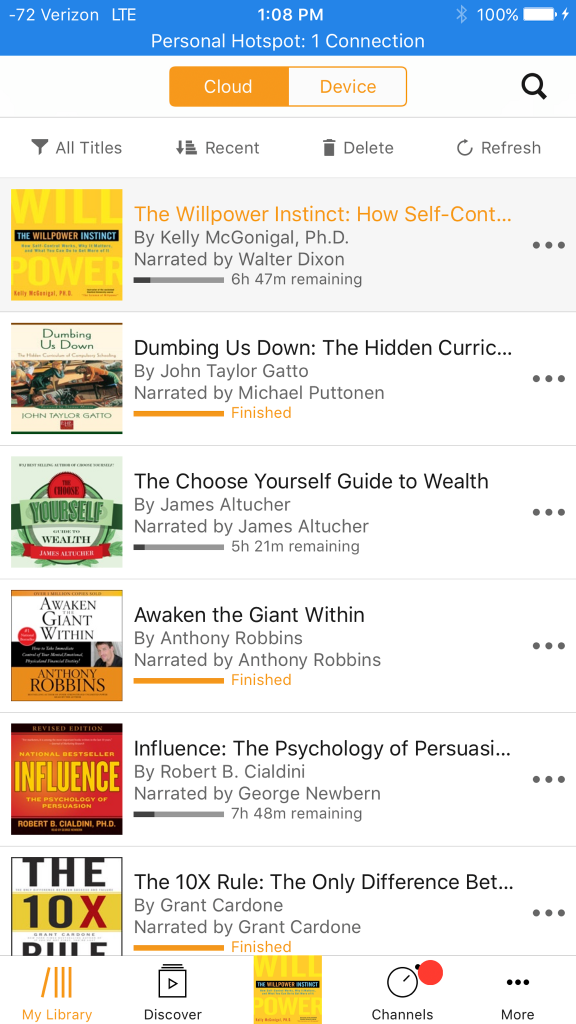 Screenshot tracking the number of books in my library since I started in 2014: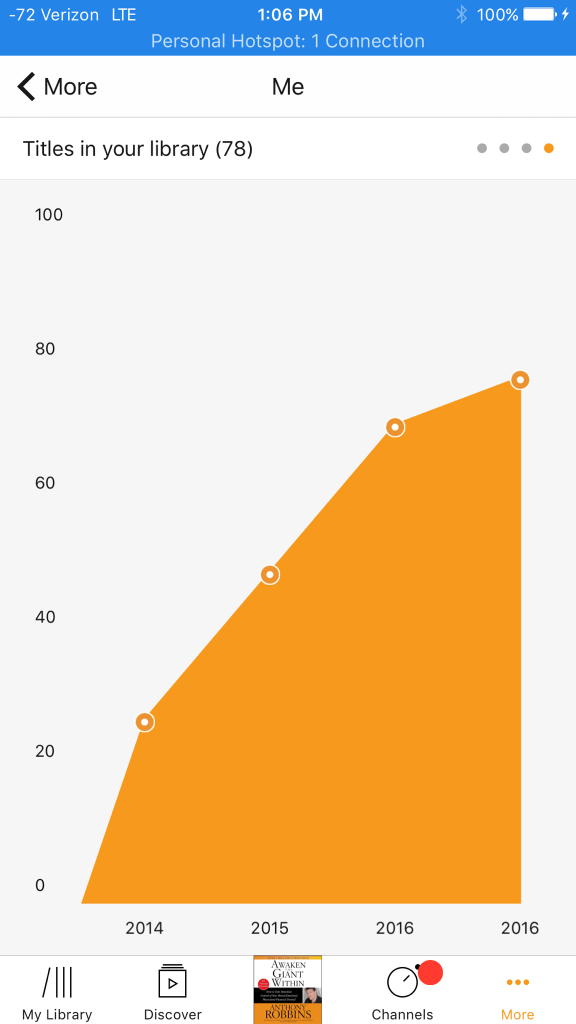 Screenshot showing I've achieved "master" status :O 😉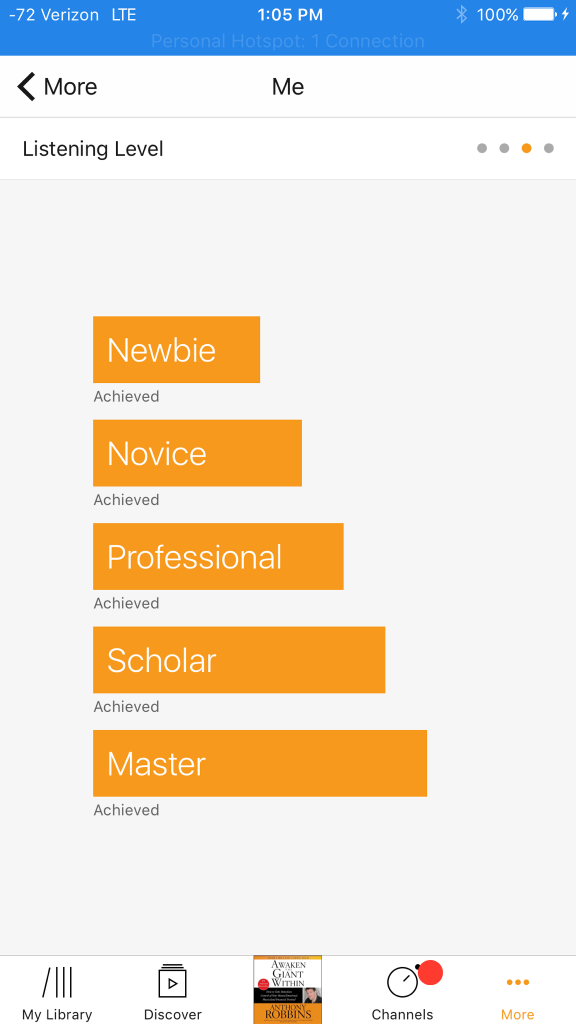 You also earn these cool badges that make you feel really good about yourself (haha):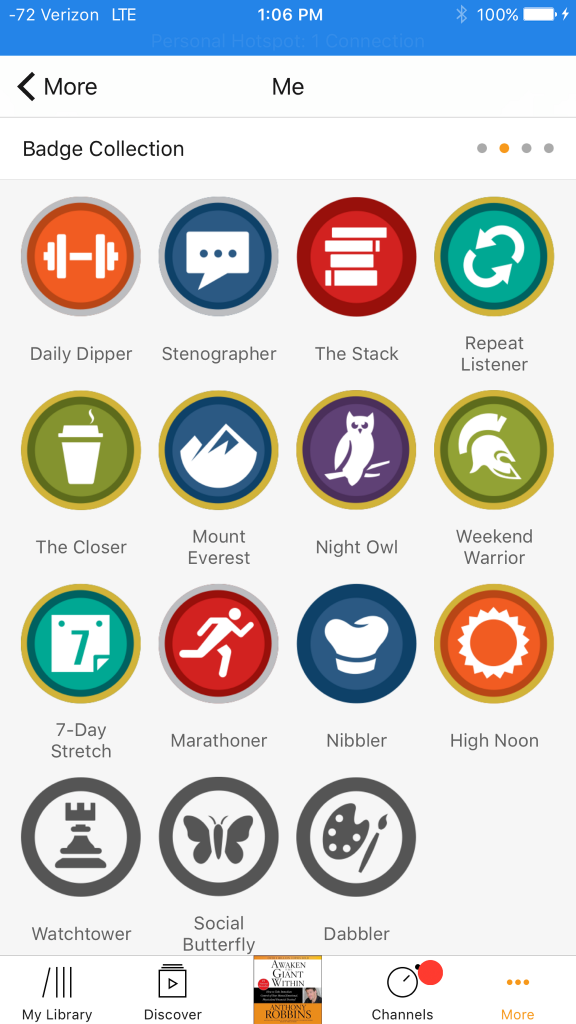 This is an older screenshot of total listening time, currently I'm at approximately 2+ months listening time:
For all the reasons you enjoy listening to podcasts, you'll also enjoy listening to audio books.
Get your first book free through Successful Dropout here!