WELCOME TO THE SUCCESSFUL DROPOUT MOVEMENT
A revolution is an idea which has found it's bayonets.
– Napoleon Bonaparte
Not only have you found a very special community.
But you've also found a cause.
A movement.
A revolution.
Successful Dropout isn't just another self-help website that you subscribe to when you feel like you need a boost in life.
This is a radical movement that is going to significantly change how you approach your education, work, and life. And it's fueled by community so tight-nit, we might as well be family.
If this resonates with you…if you are ready to step off the conveyor belt and take control of your life…welcome!
THE ORIGINS OF SUCCESSFUL DROPOUT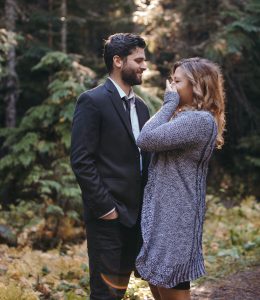 Hi, I'm Kylon.
I dropped out of college in 2009 and never looked back. I'm 30 now, and as you'll frequently hear me say (even when I don't feel like saying it), "I'm living the dream".
In the last 9 years I…
Was a salaried youth pastor for the Seventh Day Adventist Church
Married the love of my life and business partner, Te Gienger
Worked as a construction grunt for $9/hour
Enlisted in the United States Navy
Was a drummer & vocalist in a band, toured all over the United States and recorded a few albums
Started a national residential/commercial painting company and later sold it
Started a real estate company and flipped 3 houses
Started a number of failed online businesses including online courses and Amazon FBA (ecommerce)
Started a rapidly growing podcast and community called Successful Dropout 😉 (currently doing)
Became CEO of an online business valued at 7-figures.
Became CEO of a blockchain tech startup nearing ICO.
Became CEO of KingMakers (currently doing)
Had our baby girl, Stevie.
Drank 3,385+ cups of coffee 😉
Yeah, I know it's a lot. It's important to understand I did not do all of this alone, I have some amazing friends and business partners that I worked with along the way. But suffice it to say I've had a less than traditional career path.
Currently, my wife and I live at our dream location in the mountains of the Pacific Northwest. We work from home (or anywhere else we happen to be) and for the most part we get to spend our time however we want with whomever we want.
This wasn't always the case, in fact it's only been a couple of years since we've enjoyed this kind of lifestyle.
We worked for years to build what we have, and we're not even close to being done…it's just little easier to pay the bills now. 🙂
We've almost been bankrupt, living off of credit cards and never knowing when we could get our next small influx of money.
We've dedicated incredible amounts of time and energy to businesses and projects without seeing a return for years…and many of them just flat out failed.
…to be continued…