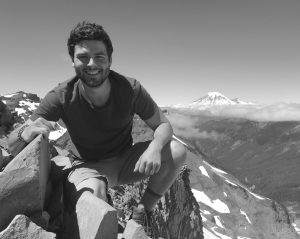 Hi, I'm Kylon
I believe that you don't have to have a college degree to be successful.
Why do I believe this?
Because I am a college dropout turned successful entrepreneur, and I'm not the only one.
I don't want to spend much time talking about myself, I want to talk about this podcast, but really quick here is a little bit about me in the third person:
Age: 27
Overview: Kylon dropped out of college during his freshman year in 2009. Since then he has founded and co-founded multiple companies in the construction, fitness, food service, real estate, and online education industries.
Personality: Steady with a dash of intensity and a hint of mystery.
Interested in: Entrepreneurship, freedom, real estate, snowboarding, freedom, Te (his wife), Sif (his puppy), and freedom.
Strengths: Execution, pushups
Weaknesses: Thinking too much, people touching his belly-button
Favorite band: Dance Gavin Dance
Favorite food: Breakfast burritos
Favorite thing to say: "Hmm"
Ok, let's talk about Successful Dropout now…
I created this podcast in the name of freedom. Freedom from societal norms, freedom from the fear of the unknown, and freedom from crippling complacency when it comes to your future.
Successful Dropout exists to show people that there are other ways to be successful in business and in life without a college degree.
Since launching the show, I've talked with hundreds of students who are fed up with high school and college as we know it. These students don't want to waste years of opportunity and go thousands into debt just to get a piece of paper that has a bleak chance of landing them a decent job. They are ready for a challenge beyond traditional education.
Does this describe you?
For years, the college degree has been the credential that tells society you are ready to create value in the marketplace. Prior to the internet, the degree was the most reliable way of judging someone's value in the workforce.
That's just not the case anymore.
Time to learn a new word…
Do you know what the term "auto-credential" means? You may not, because I think I'm the first person to coin the term (Google docs is giving me the red underline as I write it!).
Let me explain.
The Latin word auto means self, and the Latin word cred means "believe" and "trust".
Let's say you are job hunting. When you approach an employer you must provide them with your credentials on your resume, or those qualifications which lead the employer to "believe" that you will be able to do the job for which you are applying.
Usually these credentials will include a degree from an accredited university. The process of accreditation determines whether what a school says is "believable" in regards to what it says it is doing for education, and how much credit people can give the school.
With auto meaning "self", the word auto-credential literally means "to be your own credential" or in other words being able to convince the marketplace to trust and believe in your value through your own efforts – outside of a traditional institution.
Does that make sense?
I hope so, because auto-credentialing is the reason why college is dying.
Here's what I mean by that —
At this point in time, it's easier than ever before to start your own business, build and showcase real projects, or gain the knowledge and experience needed to land your dream job.
Because of the internet, the world is incredibly connected and resources are everywhere. You have the ability to access information about anything, anytime, anywhere. This not only makes self-education possible, it makes auto-credentialing unstoppable.  
What auto-credentialing looks like in practice:
Let's say want to be a developer at a tech startup. First things first, you need to learn to code, so you head to one of many online resources to start learning the craft and become proficient.
Next, you take on a couple personal projects and maybe you create a few apps with a user base. You also put your code on GitHub, and start a YouTube channel featuring "How To Code for Beginners" videos. All the while you've been building a personal website and blog documenting your progress.
When you decided you are proficient enough to approach startups in search of a job, you simply point them to your digital footprint. They can Google your name, look at your projects, see evidence of REAL value you've provided. Your self made credentials, are now much stronger than your peer's who just graduated with no experience and nothing to show.
At that moment you are more eligible for the job than any graduate fresh out of university.
Employers don't care about what grades you got and where, they want to know that you can do the job and take the initiative to go above and beyond.
Flip the scenario, maybe instead you want to start an app company and build your own empire. Being an entrepreneur is one of the scariest, most rewarding and awesome things you can do. I originally started Successful Dropout with the intention to ONLY focus on entrepreneurship until I realized that not everyone wanted to start their own business.
But if you do, through the process of auto-credentialing you can build things, solve problems, network and then demonstrate to potential customers your value and why they should pay you money. 
The beauty is these scenarios where talking about may only take you a maximum of 12 months to start getting results. Your peers will be in college making zero progress for 4-6 years! That's insane.
In both of these scenarios, an entrepreneurial mentality is required. You must be driven, disciplined, creative, willing to take risks, a problem solver etc. That's why we talk so much about entrepreneurship on the show.
But most of all, what really makes success as a dropout possible today is this process of building your own credential using the technology at your fingertips. It's so simple, just start providing value to the world and document it online!
Take advantage of it now! Even if it's something as simple as building a personal website to showcase your projects.
You don't need certified officials to tell you what your worth to the world is through tests, grades, and report cards. You don't need to have a piece of paper before you can create value.
Start now, fail, learn, succeed and listen to others on the show who have already done what you want to do.
It's crazy, if you do some Googling you'll find that national student loan debt is at an all time high of almost 1.5 trillion, students earning their bachelor's degree graduate college on average after six years with $35,000 in debt. Only an estimated 45% of college graduates are working in jobs that require a bachelor's degree which means years of study and thousands of dollars potentially wasted.
In addition, employers are having a difficult time finding applicants who are qualified for jobs, due to lack of real world experience and what can best be described as entrepreneurial thinking – two things traditional education doesn't often provide. It's gotten so bad that companies such as Google and Ernst & Young have dropped degree requirements from their hiring process.
The writing is on the wall: the college degree is losing it's value
The less of something there is, the more valuable it becomes, and right now the world has a plethora of college degrees, and not enough entrepreneurial minded world changers.
Don't be average, stand out, think different, BE different.
I created this podcast to give you the inspiration, tools, resources, and guidance to be a Successful Dropout. Even if school isn't what you are dropping out of, this is a place for those who choose to get off the conveyor belt, defy the status quo, and become the best versions of themselves.
It's my continual goal to keep building a network and community that supports you.
This is for you.
This podcast…this movement…is for the outliers, the innovators, the rebels, those that dare to dream and act on their dreams.
>>>>> To stay in touch and get involved, drop me your email in the sidebar or below. Also, add me on Snapchat @kylongienger and drop me a line, I always respond.