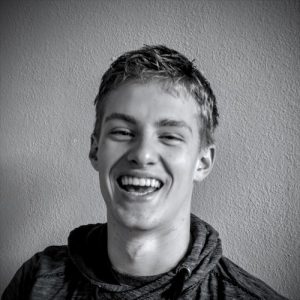 Braun is a 19 year old high school and college dropout based out of San Francisco. He works at Actiview, a blind and deaf technology startup after he had a line of several jobs at enterprise companies and VC firms. Braun is a huge fan of philosophy and hopes to convince people to work on problems that matter.
We go deep into the philosophy of experientialism, and how you can live more lifetimes than the average person by seeking out more novel experiences. Braun lives a life that is consistently inconsistent as a result of his personal philosophy, and I found the idea pretty fascinating as I began to understand his reasoning. I think you will too.
Resources:
THANK YOU!
Thanks again for listening to the show! If it has helped you in any way, please share it using the social media buttons you see on the page.
Additionally, reviews for the podcast on iTunes are extremely helpful and greatly appreciated! They do matter in the rankings of the show and I read each and every one of them.
Join the Successful Dropout Nation!
Subscribe to the Successful Dropout Podcast.
Enter your email on the top right of this page for regular emails from Kylon Gienger on how to drop out, grind, and succeed.
Follow @kylongienger on Snapchat!