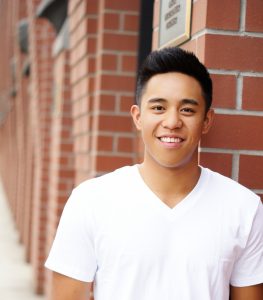 Chino is a serial entrepreneur and mobile growth consultant. At 18 he dropped out of University of Washington to start an app company called Select Apps. By night he built the company while working as a carpet cleaner by day. With zero marketing spent and zero outside capital the company published over 160 iOS apps and 30 Android apps with users across 155 countries worldwide. His world class knowledge in app store optimization better known as ASO has resulted in a top 1% ASO track record. Over 50 of his apps have hit Apple's top charts totaling about 5 million users. The app portfolio was acquired in 2016. Chino has appeared in social media publication like Yahoo Finance, Forbes, Inc, and Huffington Post.
Chino seems like a very genuine guy who succeeded (and continues to do so) through pure grit and grind. What he did is possible for you to do too. We talk about how he was able to attract over 5 million app users with zero marketing or funding and how to elevate your worst case scenario.
Resources:
THANK YOU!
Thanks again for listening to the show! If it has helped you in any way, please share it using the social media buttons you see on the page.
Additionally, reviews for the podcast on iTunes are extremely helpful and greatly appreciated! They do matter in the rankings of the show and I read each and every one of them.
Join the Successful Dropout Nation!
Subscribe to the Successful Dropout Podcast.
Enter your email on the top right of this page for regular emails from Kylon Gienger on how to drop out, grind, and succeed.
Follow @kylongienger on Snapchat!