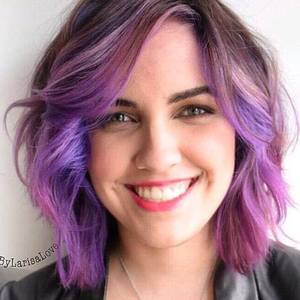 Today's guest is Katya Sarmiento – she's an expert in technology and systems for online businesses. She's the founder of ReachAndMakeMillions.com which provides done-for-you tech services for successful, booked out entrepreneurs and coaches that want to scale up their business and start earning passive income.
With her help as Chief Tech Officer, Katya's clients have grown their list by thousands of subscribers in just a matter of a few months, launched telesummits and hosted webinars without tech issues, created multiple passive income revenue streams, and launched modern, high-converting websites and back-end sales funnels that sell.
She is now on a mission to help other entrepreneurs spend less time making more money and changing the world, so that they can have more time for their personal life and build the business of their dreams.
Time Stamped Notes
02:40 Intro
03:35 Katya tells us a bit more about herself
06:05 Katya's dropout story
09:00 Stuck in a hurricane!
11:00 Made first dollars in her own business
15:10 Why the purple hair?
16:18 Fear that no one would take her seriously
19:16 How friends and family reacted when Katya dropped out
22:35 If you had to get a job right now without a degree do you feel like you could land one with all the skills you've developed while running your own business?
28:22 Advice for anyone who wants to start an online business
33:05 Biggest fears dropping out
38:30 Katya shares her business numbers
42:30 Had first $15,000 dollar month!
47:18 Katya's worst entrepreneurial moment
58:05 Personal habit that contributes to Katya's success
59:40 Quality that Katya has that she would consider essential to being an entrepreneur
59:53 Recommended book
1:01:59 Advice for people who are thinking of dropping out but haven't yet
1:03:00 Advice for people who have already dropped out
1:04:09 Best way for people to connect with Katya
4 Key Points
When you have your own business, all that really matters is that you are able to fix somebody's problem and produce results.
With your personal branding, don't try to be someone else. Focus on being yourself and people will want to follow and work with you for who you uniquely are. If Katya can do it with purple hair, you can too!
Don't get distracted spending too much time developing a website, creating business cards and "setting up" your business. Spend most of your time talking to people, finding out what their problems are and coming up with a solution for their problems. Get your first clients, then build your business around your clients as you go.
In the hustle phase, remember to take care of yourself and still take time off. If you aren't happy, rested, and "full", you can't serve others as effectively.
Resources Mentioned
This episode is brought to you by Praxis
Go from student to start up in just 9 months. Click here to discover Praxis!
THANKS FOR LISTENING!
Thanks again for listening to the show! If it has helped you in any way, please share it using the social media buttons you see on the page.
Additionally, reviews for the podcast on iTunes are extremely helpful and greatly appreciated! They do matter in the rankings of the show and I read each and every one of them.
Join the Successful Dropout Nation!
Subscribe to the Successful Dropout Podcast.
Enter your email on the top right of this page for regular emails from Kylon Gienger on how to drop out, grind, and succeed.
Follow @kylongienger on Snapchat!