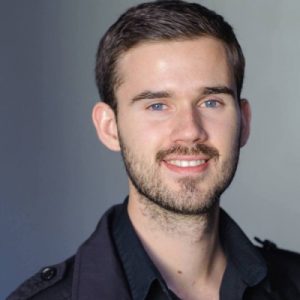 Daniel is an entrepreneur dedicated to creating and building success through e-commerce. His focus and expertise is selling on the Amazon platform. Together him and his business partner Ryan have built a massive e-commerce empire focused on selling their own brands through Amazon. They also created a website; ryananddaniel.com in order to inspire and coach other entrepreneurs on how to sell on Amazon. Daniel and his business partner have been featured in Entrepreneur Magazine, The Huffington Post, and Pat Flyn's Smart Passive Income.
Time Stamped Notes
00:40 Kylon's intro
01:15 Daniel shares more about himself
03:00 More about private labeling on Amazon
05:20 Is Amazon too saturated with sellers?
09:00 Building customer base outside of Amazon
12:00 Is it easy to get started selling on Amazon?
13:30 How big is Daniel's operation?
15:30 Daniel's dropout story
21:15 How Daniel's friends and family reacted to him dropping out
22:30 Advice for anyone who's parents don't support them dropping out
24:40 Biggest fear dropping out
26:00 Daniel shares what he did the first several months after he dropped out
30:30 What is it like having a business partner?
34:00 How does Daniel generate revenue?
35:40 Daniel's worst entrepreneurial moment and what he learned
39:40 AH-HA moment
42:00 Get clear on what you want to be, do and have
45:25 What older Daniel would tell younger Daniel
47:15 Personal habit that contributes to Daniel's success
48:25 Quality Daniel has that he considers essential to being an entrepreneur
50:30 Book that Daniel recommends
51:40 Internet resource Daniel recommends
52:40 Daniel's next big goal
53:40 Advice for anyone who is thinking of dropping out
54:50 Advice for anyone who has already dropped out
56:00 Best way to connect with Daniel and a FREE GIFT!
4 Key Points
The weakest link in the chain determines the strength of the ENTIRE chain. Make sure you have a strong team running your organization, and that every person on the team is adding the maximum value possible. Don't be afraid to "trim the fat" and streamline your business. What 20% of your team is producing 80% of the results?
At the end of the day, look back on all the tasks you spent your time on and figure out the monetary value of each task. Use this to make sure you are spending time on the things that matter the most to grow your revenue and business.
You need to master something. You need to choose something and spend enough time and energy on it in order to become a master at it and everything else will fall into place.
If you face fear, it will run away from you instead of towards you.
Resources Mentioned
THANKS FOR LISTENING!
Thanks again for listening to the show! If it has helped you in any way, please share it using the social media buttons you see on the page.
Additionally, reviews for the podcast on iTunes are extremely helpful and greatly appreciated! They do matter in the rankings of the show and I read each and every one of them.
Join the Successful Dropout Nation!
Subscribe to the Successful Dropout Podcast.
Enter your email on the top right of this page for regular emails from Kylon Gienger on how to drop out, grind, and succeed.
Follow @kylongienger on Snapchat!