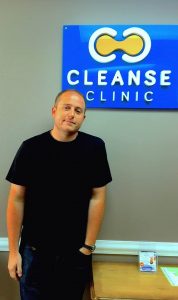 When Andrew Schneck was in college, he broke up with girls to spend more time in the library studying finance and long term investing. His interest in this led him to study more than half of the 3000 public companies in the US, attend shareholder meetings, and he even got in touch with a few billionaires. This activity put him on the map at his school as a hard working and budding entrepreneur. It wasn't long until a college buddy's father invited Andrew to join him in building a healthcare business. In 2016 Andrew went from 0-100 quickly as the healthcare business grew.
It was really a pleasure to have Andrew on the show since we have been friends on social media for a long time now. He is very active in the Successful Dropout community, Facebook group, and in entrepreneurial circles as well. Love what he is doing to solve a huge problem through entrepreneurship!
In this episode we:
Talk about the importance of relationships with close friends with whom you can go deep with, wrestle with tough questions, and call each other out.
Talk about some tough periods in Andrew's life where he dealt with health issues that held him back.
Talk about all the disparities within the healthcare system and what Andrew and his partner are doing to combat these.
Talk about a ton more!
My favorite quote from Andrew:
"Society tells you, 'hey you're supposed to row the boat, you're supposed to row it here, you're supposed to row across the lake etc'…and then you look down and the boat is actually a skateboard and you're like, 'what the hell is going on?'"
Resources:
THANK YOU!
Thanks again for listening to the show! If it has helped you in any way, please share it using the social media buttons you see on the page.
Additionally, reviews for the podcast on iTunes are extremely helpful and greatly appreciated! They do matter in the rankings of the show and I read each and every one of them.
Join the Successful Dropout Nation!
Subscribe to the Successful Dropout Podcast.
Enter your email on the top right of this page for regular emails from Kylon Gienger on how to drop out, grind, and succeed.
Follow @kylongienger on Instagram!